Ashley Newman, the Managing Editor: Biographical Note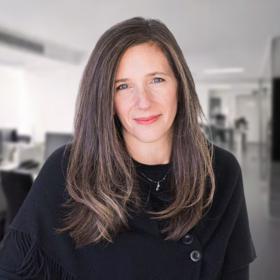 Ashley Newman – the QuickCashLoans Managing Editor and Expert Writer who has deep expertise in helping others seek the financial solutions they desire. Over ten years ago, Ashley began her service in the financial sector. Since then, she's been cultivating her proficient knowledge in the loan industry, transforming it into consumer-focused informative articles and advice.
Education
Ashley holds a degree in Banking and Finance Law from Boston University. There she focused her studies on the US and international financial services law and regulation and US practitioner approach to financial transactions.
Work History
After earning her Bachelor's degree in Banking and Finance Law from Boston University, Ashley got a position of a retirement planner at Concierge Wealth Management. During her five years with Concierge, Ashley provided detailed financial and investment advice plus insurance and retirement planning to a wide range of customers.
Ashley continued curating her experience and know-how at Peace of Money, providing her consumers sound, reliable advice in all areas of personal finance, and investment management. Since then, Ashley has moved from Boston to Colombus, Ohio, to join the QuickCashLoans team and utilized her financial expertise with a view to assisting the consumers.
Because of her ability to put the client first, Ashley has quickly moved to more prominent positions of responsibility throughout her career. At QuickCashLoans, Ashley serves as head writer and Managing Editor, sharing her considerable expertise in our financial blog to help consumers obtain the assistance they need.
Goals and Aspirations with the QuickCashLoans Family
Whether it's about checking accounts, strategies for short and long term savings, retirement planning, or the stocks and bonds market, every article Ashley writes and approves is one that serves as a bedrock of expert knowledge.
Ashley understands that personal finance is not a one-size-fits-all proposition. One person's financial needs and goals are particular to their position in life, both personally and professionally. At QuickCashLoans, Ashley aims to reach all society members: from a borrower who only makes his first step on their professional path to the individual who makes it all work in the face of significant obligation.
Through her years of financial planning services, Ashley has found that often the people who would benefit the most from financial services never receive the assistance they need. QuickCashLoans is a place where she can empower people who don't have the luxury of a financial planner in their pocket to make informed choices and qualify for the loans they need when they need it.