About Us
Quick Cash Loans offers a variety of convenient easily-accessible financial services
Who We Are
Quick Cash Loans is a company providing loan connecting services. We only collaborate with reliable and reputable online direct lenders that provide short-term unsecured loans. We arrange loans with online lenders throughout the U.S.
We are committed to providing the borrowers with a high level of service free of charge. The borrowers never pay extra fees or charges for applying for an online loan through us.
Understanding your urgent financial needs and personalizing the connecting services you receive is part of how we differ from other lending companies.
Where We Are
Our doors are open every day from Mon-Fri: 09:00 AM to 07:00 PM (CT) and Sat: 10:00 AM to 04:00 PM (CT)! Our new address is 5700 Columbus Square, Columbus, OH 43231. We have large parking and wheelchair access! Our staff is ready to help you with the loan you need!
We also offer loans in other 87 stores nationwide!
Our old offices at 1388 Versailles Lexington, KY 40504 and 6844 Bardstown Rd # 705, Louisville, KY 40291 is closed.




Our Mission
At Quick Cash Loans, we are helping our customers to deal with their financial hardships by delivering our online connecting services while ensuring hassle-free loan processes. We connect you with reliable and reputable direct lenders offering different types of loans as: online payday loans for bad credit, same-day approval loans and even payday loans in 1 hour, all coming with no traditional credit check and affordable interest rates.
We focus on fast consumer-oriented service. Our goal is to help you quickly receive the funds at a time when you need it most; usually, on the next business day. Our company is striving to steadily grow and expand its services to better help you get the loan products that fit your specific needs. We are here to help you every step of the way during the application process. Our objective is to exceed people's expectations with exceptional loan connecting service.
Also, we believe that the foundation of financial security is personal finance education. That's why Quick Cash Loans aims to improve the financial literacy of our website visitors on a wide range of personal finance topics that impact our day-to-day life. Our online personal finance blog is open to the public without the need to register. One of our ultimate goals is to expand our client's personal finance education, helping them to reach their financial freedom and peace of mind.
Our Values
Our main values are the pillars of our consumer policy. They drive the manner we treat our clients.
We understand that you need immediate assistance, and we make your financial needs our top priority.
We are dedicated to responsible lending; that is why we only connect our clients with trustworthy online direct lenders. We keep all our borrowing processes transparent.
We are dedicated to responsible lending; that is why we only connect our clients with trustworthy online direct lenders. We keep all our borrowing processes transparent.
We commit to protect our customers' sensitive information. Your online loan application through us is secure. Our company doesn't keep your personal information, and we don't share it with third parties. We show zero tolerance for any kind of confidentiality breach.
Commitment to Financial Education
One of our major focuses is to provide and support financial education. Our company's aim is to improve financial literacy across the country, contributing to a better future for individuals along with stronger communities.

We are committed to providing outstanding professional and friendly customer care.
We always challenge ourselves with courage and confidence. We strive to deliver the best borrowing experiences.
Our Team
Meet our top management staff, Mr. Tyler Stephens and Mrs. Ashley Newman, who are on a mission to offering you outstanding lending services, while making our borrowing process simple, easy and safe.
Need assistance with applying for a loan or have a general question you cannot find the answer to? Our customer service representatives will gladly assist and guide you through our online payday loans application process. They will provide you expert answers to financial questions you may have.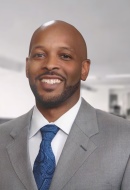 Accounting Manager & Tax Planner at Haque CPA (2016 – 2019)
serving the accounting and tax needs of individuals and small to mid-sized businesses;supporting customers for all financial needs;offering audit services, new business advisory, tax planning, and tax preparations.
Accounting & Business Advisor at Premier Tax (2012 – 2016)
assisting taxpayers with individual income tax preparation;monthly bookkeeping services;business structuring, payroll services, sales tax, and tax planning services with CFO-level strategies all year-round based on the business trends.
Tyler Stephens is the current Principal CEO of Quick Cash Loans (2021 – present)
creating and implementing company's vision and direction;leading, guiding and evaluating executive leaders.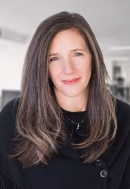 Retirement Planner at Concierge Wealth Management (2008 – 2013)
providing comprehensive financial, investment, and insurance planning and advice to the clients.
Financial Planner at Peace of Money (2013 – 2019)
financial planning for all areas of personal finance and investment management.
Ashley Newman is currently the Managing Editor & Writer at Quick Cash Loans (2021 – present)
planning and managing daily operations;hiring, coaching and supervising personnel;collaborating with the editor in chief in order to determine issues' content and topics.
We're here for you! Don't hesitate to contact us and we'll get in touch with you as soon as possible.
Our Collaborations
Along with connecting consumers with the best providers of online loan products, Quick Cash Loans has made a commitment to serve our community continuously educating people and helping to build their financial knowledge.
That is why we initiated successful collaborations with other organizations that are sharing and promoting the same principles and initiatives as we do. We hope that our efforts will prevent our communities from future financial crises. Learn more about our collaborations.