Tyler Stephens, the Principal CEO: Biographical Note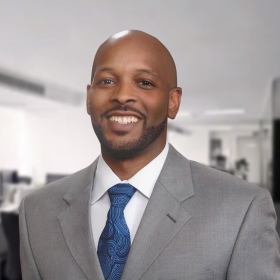 Tyler Stephens is the Principal CEO of QuickCashLoans. Most of his life, Tyler spent in New York but decided to relocate to Springfield, Illinois. This decision was taken in order to create his own loan connecting company which will be able to serve people in financial need, provide them with the best customer service and the most reliable direct lenders.
Education
A career in finance caught Tyler's eye while he was attending the University of New York. He graduated with a Master of Science, Global Finance (M.S.G.F.) Degree. With the dedication in the pursuit of his Master's Degree, he found his passion and dedication for financial solutions.
Work History
Shortly after receiving his M.S.G.F., Tyler began his career in 2012 as the Accounting & Business Advisor at Premier Tax, where he was responsible for helping customers to complete their income tax preparation as well as arranging and handling the related documentation for business and corporate entities.
Tyler was also an integral part of the off-season services offered by Premier Tax. He utilized his CFO-level strategies and business trends to provide monthly bookkeeping services, payroll solutions, sales tax, tax planning, and services that helped with business structuring.
In 2016, Tyler left his position from Premier Tax. He brought along a portfolio of expertise that helped him in his next role. He joined Haque CPA as their Accounting Manager & Tax Planner.
With the help of his prior tax knowledge, Tyler dominated the industry by taking care of the tax and accounting needs of individuals and small to mid-sized businesses. He succeeded in supporting the consumers across a broad spectrum of financial demands who needed the help the most.
From advising new businesses on financial courses of action, to competent audit services, Tyler utilized his tax preparation and planning knowledge to excel in his role while at Haque CPA.
After a successful and rewarding career with Haque CPA, Tyler set his sights on a new career goal. In 2019 he left Haque CPA and created QuickCashLoans.
QuickCashLoans is an online service for consumers and lenders. Tyler used his expertise in the loan industry, especially loan servicing, to revolutionize the way that borrowers and lenders are coupled together.
Tyler uses all of the experience that he has accrued over the years to become an expert financial writer. His pieces are full of wisdom about the financial universe.
Goals and Aspirations with the QuickCashLoans Family
Tyler has proven himself in every role that he has held since graduating from the University of New York. A real power player in the financial industry, his understanding of the tax and financial world make him a trustworthy ally when finding the right lending match for your needs and situation.
Considered a rising star in the industry, Tyler wants QuickCashLoans to be the first and only choice for consumers. He created QuickCashLoans using all of his expertise and has backed it with his solid reputation in the industry. Tyler's intention is for all consumers to have a pleasant loan experience while learning how to be responsible with their borrowing at the same time.